OS and application development for Windows Mobile Treo devices
Palm
Palm was the pioneer in Personal Digital Assistants (PDAs) and smartphones. It was acquired by Hewlett-Packard in 2010.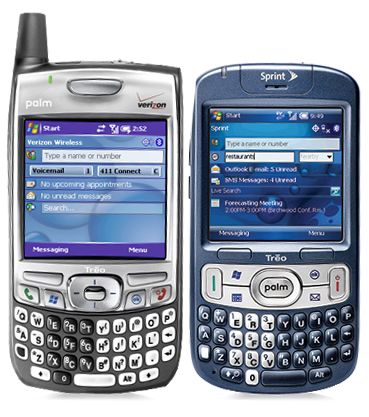 RSL role
RSL worked with Palm on a variety of smartphone projects. We shipped the Treo 700wx upgrade to Windows Mobile 6.0 for Verizon. On the Treo 800w, we ported key applications to Windows Mobile 6.1, built a virtual modem driver for desktop connectivity, improved stability and helped get through Microsoft and Carrier certification. We also built a generic ROM updater across all Treo Windows Mobile smartphones.
Engineering feedback
"I have known Raja from his Palm days where he was part of the initial team that shipped devices on the Windows Mobile platform. After he started Raja Software, we hired his team on a number of smartphone initiatives.

Raja has built a solid technical team and can work at all levels, from ROM configuration, middleware, to applications. Their code and documentation is high quality and they can work with minimal oversight. They have the ability to triage issues and focus on the critical ones. They integrate well with teams and have built good relationships with all cross functional teams."
Sabeen Minns
VP Product & Wireless Development
Palm, Inc.